Life in the Big City
Explore Los Angeles, California
In the market for a home and location that can keep up with your high standards and active lifestyle? Jefferson SoLA is the Los Angeles, CA home you've been searching for. Situated near Downey and near Los Amigos Golf Course, the city is yours to explore. Whether you're walking over to Tacos El Negro for lunch or driving to SoFi Stadium to cheer the Rams on to victory, there's always something to do in L.A.
Sip & Savor
Velma's Cafe
Auggie's Bar & Grill
Baskin-Robbins
Tempo Cantina
Stewart & Grub 
Tacos El Negro
Work & Learn
E W Ward Elementary School
Warren High School 
Stauffer Middle School
University of Southern California 
University of California, Los Angeles 
Kaiser Permanente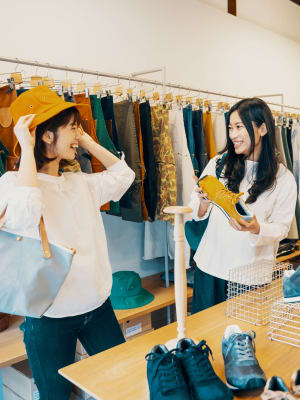 Browse & Buy
Crenshaw Imperial Plaza 
El Paseo South Gate Shopping Center 
Walmart Neighborhood Market 
Atlantic Crossing 
Target
Sam's Club 
Laugh & Play
Downey Historical Society 
Hollydale Regional Park
Apollo Community Regional Park 
Los Amigos Golf Course 
Regal Edwards South Gate & IMAX 
SoFi Stadium 
More Beyond Your Door
A Destination For Every Mood
Famous landmarks. Renowned restaurants. First-class retailers. Unrivaled natural beauty. Step outside of your one, two, or three bedroom luxury apartment at Jefferson SoLA and experience a home that checks all the boxes. And when you feel like exploring beyond the city limits, an incredible weekend getaway to big city destinations like San Francisco or authentic locales like Joshua Tree National Park are always an option.
Ready to explore your future city? Reach out to our friendly leasing team to schedule a tour.